Communities for Restorative Justice (C4RJ) is a growing nonprofit that provides a powerful option within the justice system—for people, communities, and law enforcement alike.
Volunteers make it all happen!
Since the beginning of the pandemic we have held multiple virtual New Volunteer Trainings. We now have over 160 active volunteers working in communities across the state!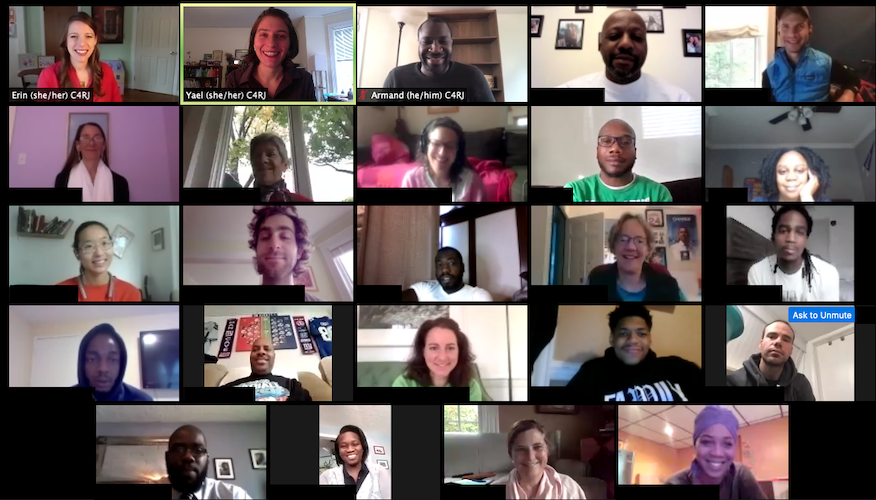 Pathways to Restorative Communities
A C4RJ guide to restorative practices in schools is now available.

C4RJ is proud to announce the availability of A Restorative Practices Guide—How Schools Can Build Community and Address Conflicts. This guide is the culmination of a three-year grant to introduce Restorative Practices into Malden High School.

The intent of the guide is to provide an introduction to the use of restorative practices and to provide school personnel with a resource for designing and implementing these ideas. Our partner, Pathways to Restorative Communities, uses this guide in their work with schools and other organizations interested in learning about and incorporating Restorative Practices into their work.
---
Thank you to the Cummings Foundation!
---